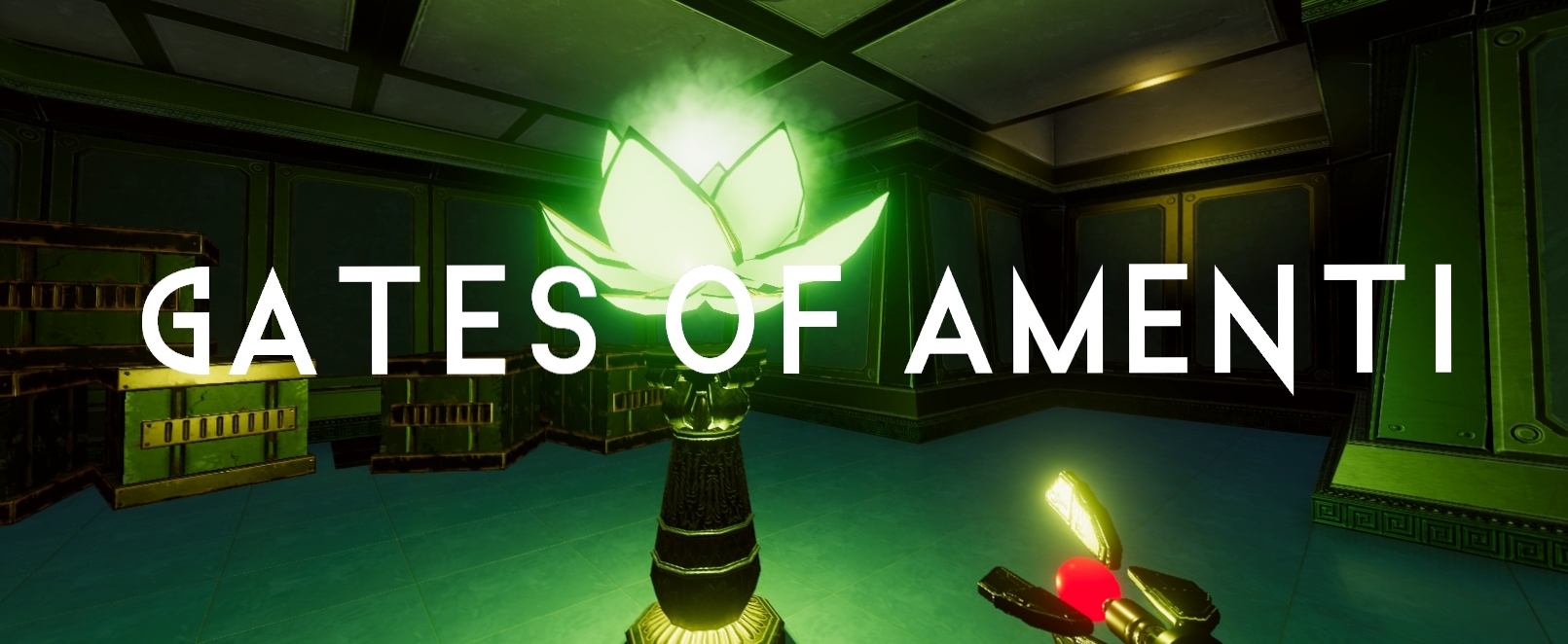 Gates Of Amenti(Demo)
A downloadable demo for Windows and macOS
The heretic pharaoh is dead. The gods await vengeance with the cold patience of the immortal. In Amenti, the realm of the dead, Aken wakes to find the gates blocked with enemies and his only ally the derisive death goddess Nephthys. Navigate the afterlife, uncover the secrets of Amenti and defeat the gods themselves.
*There are issues with the audio currently, you may want to mute. (Will be fixed in upcoming update)*
Controls
'W', 'A', 'S', 'D' - Move
'Left Click' - Fire
'Right Click' - Siphon
'Shift' - Dash
'ScrollWheel' - Cycle Weapons
'Q' - PowerUp 1
'E' - PowerUp 2
'F' - Open Ability Selection Menu
'R' - Recharge Current Weapon
'Esc' - Menu
Ability Descriptions
Force Blast
- Starting PowerUp. Used to knock down weak walls and push physics objects.
Scanner
- Starting PowerUp. Used to scan objects for additional information.
Grapple
- Used to grapple to emissive yellow grapple points.
Tips
- Enemies have weak points which deal additional damage.
- Enemy weak points can be siphoned for health.
- Most siphon interactables are emissive red.
- Keep moving if you want to stay alive.
- There are secrets throughout the level.
Download
Click download now to get access to the following files:
GatesOfAmenti(DemoV2.0).7z
148 MB